Oklahoma Orchid Society Newsletter
August 2019
- Hello everyone.
After 4 days of temperatures above the triple digits, I'm sure everybody is enjoying the lower temperatures after the rain we had on Tuesday morning!
My Vandas on my front porch sure liked the heat and humidity, they're growing lots and roots and I hope I get rewarded with some blooms!
Gabriel.
---
---

From our Vice President.

Hi Everyone,
I would like to invite (and let everyone know) that Jason Fischer of Orchids Limited will be the Sunday, August 18th speaker at the Oklahoma Orchid Society Monthly Meeting. He will be speaking on Phragmipedium Breeding and Culture, along with some new orchid growing techniques and demonstrations.
Jason will be offering a 10% discount and NO shipping cost for Pre-Orders to be picked up at the meeting (see more info on how to order below). He also will be bringing discounted sales plants for purchase.
We also want to invite all our neighboring Orchid Societies to attend and/or participate in this great event there is plenty of room for everyone so please come and enjoy his presentations. (Please don't miss out on this opportunity to hear Jason's presentations and get a great price break on his spectacular plants)
Date & Time:
Sunday, August 18th, 2019 at 1:00 PM
Location:
Will Rogers Garden Center Exhibition Hall
3400 NW 36th St
Oklahoma City, OK
(405) 297-1392
Plant Preorder information:
10% discount for preorders and no shipping cost.
All orders must be picked up at the meeting.
Call: 1-763-559-6425 (mention the discount for the Oklahoma Orchid Society Meeting when ordering).
His website is www.orchidweb.com
Please feel free to email me with any questions.
Oklahoma Orchid Society Vice President
jaycsimon@yahoo.com
http://oosorchids.org/index.html

---
---

About our Speaker for this month:

Jason Fischer of Orchids Ltd. Bio
Jason Fischer helps manage Orchids Limited in Plymouth, Minnesota USA with his father Jerry Fischer. Orchids Ltd. opened in 1978. Orchids Ltd. is a mid-sized operation of 4 greenhouses with 15,000 square feet of growing space, a shade house, and laboratory located in Plymouth, MN.
Jason has had a life-long education in orchids mainly from the opportunity to be raised in a family orchid business. Jason's educational interests were strongly influenced by Japan. He studied the Japanese language and culture for 6 years in high school and at the University of Minnesota. Jason lived in Kyoto, Japan from 2001 to 2003, and upon return decided to import Japanese orchid species and add a new niche to the business.
Having worked for his father since the age of 5, Jason has learned the orchid world from the business and hobbyists perspective. He took interest in orchid hybridization and lab work around 14 years of age, and first started breeding with phalaenopsis, which later on lead to paphs, phrags and miscellaneous hybrids.
Jason's first lecture on Neofinetia falcata at the Minnesota Orchid Society in 2004 was the kick-off for an amazing journey of lectures across America and Canada. He has a passion for orchids, and the communication skills he developed in Japan as an English teacher have helped him create interesting lectures that won't put the audience to sleep.
Jason enjoys photographing orchids in situ, and has photographed orchids in situ in Japan, North America, Singapore, Malaysia and Western Australia. His main interests include hybridizing Vanda falcata varieties and Phragmipedium.

- Experience:
-Has lectured for over 40 different orchid societies in the US, Japan, Canada, Australia & New Zealand.
-Speaker for the 19th & 20th World Orchid Conferences in Miami & Singapore
-Speaker at 19th Australian Orchid Council Conference 2012, Perth
-Speaker for the 7th New Zealand National Orchid Expo 2013
-Coordinated the Orchids Limited laboratory from 1998 to 2000
-Currently in management, breeding and marketing for Orchids Limited
---

- Books
- Our Treasurer Allen Koch just told me that we still have books available from last month the regular price from the AOS is $24.95 but you can have it for only $14.00.
I'm gonna get one myself!
Don't forget to visit our treasurer this coming Sunday and get a copy of this very informative and useful book.



With about 28,000 known orchid species and many thousands of hybrids to choose from, selecting the right orchid for your growing conditions can be challenging. This richly illustrated book will assist you in finding the information you need to select orchids that are right for you wherever you grow them. This book covers the basics of orchid culture including sections on light, water, temperature, humidity, fertilizer, and specific culture information on the popular groups of orchids. You will find information on when and how to repot, orchid mounting, and how to grow orchids semihydroponically. There is a section on common orchid pests and diseases, and the Orchid Doctor answers many frequently asked questions. Featuring more than 450 color photographs, The American Orchid Society Guide to Orchids and their Culture covers everything you need to know to grow orchids successfully.
---
---
Orchid Care:
Orchid Culture checklist for the month of August
http://www.aos.org/orchids/seasonal-orchid-care/july-august-checklist.aspx

See you all soon!
Gabriel Guerrero-Savage
OOS Webmaster

---
---
July 2019
Hello everyone, our next meeting is this coming Sunday 21 at the Will Rogers Garden Exhibition Center, 3400 Nw 36th St. OKC, OK. at 1:00 pm
This month we're having a special treat and I'm sure y'all been waiting anxiously for this meeting.
All our neighboring Orchid Societies are invited to attend and/or participate and for that reason the meeting will be held in the Main Exhibit Hall.
Peter T. Lin of Diamond Orchids will be our guest speaker doing both Green Growers and the main Presentation.
Peter's Presentations:
1:00pm Green Growers: "Miscellaneous Orchid Culture with Q&A)
2:00pm Main Presentation: "Mini Catts: Delightful Cattleyas in Miniature"
About Peter:
"Peter started growing orchids over 35 years ago, but then stopped due to school and starting a career. It wasn't until about 14 years ago that the orchid "bug" came back and he is now heavily involved once again! He is an accredited judge with the American Orchid Society, and a hybridizer of mini-catts. He enjoys meeting with other orchid enthusiasts, and can often be found at various orchid shows and societies around the country.
Due to limited growing space, Peter likes to specialize in miniature orchids, both species and hybrids, and has received numerous AOS awards. His interests in orchids include Dendrobiums, Angraecoids, and Neofinetias. He is also known as "Mr Sophronitis" as he has a passion for growing and collecting them. He maintains a collection of a thousand or more orchids at his home in Southern California in 3 small greenhouses, outdoors, as well as an offsite greenhouse."
Hope to see you this coming Sunday, it's gonna be great!

Orchid Care:
AOS Monthly Checklist for July and August
http://www.aos.org/orchids/seasonal-orchid-care/july-august-checklist.aspx

Gabriel Guerrero-Savage.
OOS Webmaster.
---
---
June 2019

Hello everyone, I hope you all are doing well.
Sunday June 16th at 1:00 pm is our next meeting at the Will Rogers Garden Exhibition Center 3400 NW 36th St. OKC, OK. (room 1)
Brian Truong will be doing the presentations:
Green Growers: "Orchid Repotting Fun" and instead of a presentation, we will have a "Hands-on Dividing and Repotting Orchids"
**Please bring your orchids to practice on.
There will be some orchid media and pots available if you don't have any on hand.
(otherwise feel free to bring a pot and media)
******
Here you have a link to the AOS Orchid Care Checklist for the months of May-June
http://www.aos.org/orchids/seasonal-orchid-care/may-june-checklist.aspx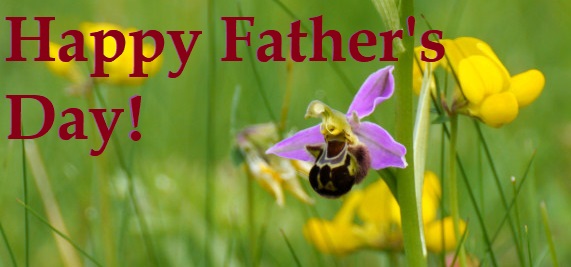 ---
---
April 2019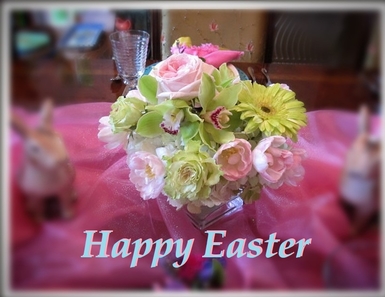 Hello everyone!
As we were told on past meetings, our April meeting is this coming Sunday the 14th at 1:00 pm at the Will Rogers Garden Exhibition Center.
We are NOT meeting on the 21st, which is Easter Sunday.
For Green Growers: "Registering and Displaying our Orchids for the Annual Show" will be presented by Jana Butcher and Carolyn McCabe followed by Hands-on experience for registering and displaying our show orchids.
**Members are encouraged to bring several orchids for this practice on how to display orchids properly

This month I got an email from a new OOS member (or potential new member?), Marie Mihara who submitted a couple of pictures of one of her orchids.


Pleurothallis grobyii
~ Marie Mihara

To read last month's minutes please click on the link below.
http://oosorchids.org/minutes.html
Y'all have fun!
Gabriel Guerrero-Savage
OOS Webmaster
---
---


March 2019
AOS Magazine March's Cover
Hello everybody.
Our next meeting is this coming Sunday 17th at the Will Rogers Garden Exhibition Center at 1:00 pm
Nancy Capps will be presenting "Corsages - How-to and hands-on training for Annual Show" for Green Growers and "Orchid Arrangements training for Annual Show" for this month's meeting.
I forgot to add a link to an online free course last month so I'm adding it here:
"Everything About Orchids"
(Available through May 6 2019)
https://longwoodgardens.org/events-and-performances/events/everything-about-orchids-online-open-class

In case you missed this very important message from Jana:
"Hello OOS Members……OOS is sponsoring a 2 hour class on basic orchid care as part of our community service/rental agreement with the parks department. Please share the below with friends and family. It does require that they register so we know how many to plan for……but it is free. Thanks! Jana"
https://parks.okc.gov/web/emc00/register.aspx?OrgCode=20&EvtID=20414&AppCode=REG&CC=118121926516
And the links shared by Doug from last meeting:
​
I will not be able to attend to our meeting again.
Have fun y'all!
Gabriel Guerrero-Savage
Webmaster
---
---
February 2019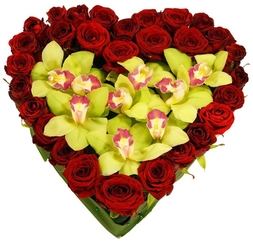 HAPPY VALENTINE'S DAY EVERYONE!

Our next meeting is this coming Sunday 17
Douglas C. Needham will be presenting "Water Quality and Media Relations" so don't forget a sample of your tap water to get it tested.
Doug is also presenting "Integrated Pest Management"
Douglas C. Needham Ph. D., V.M.M
Doug is a new OOS member. Doug was formerly professor of floriculture at OSU Stillwater, where he taught many horticulture courses, including Greenhouse Management, during his tenure of nearly 20 years.
Doug will be featured on Oklahoma Gardening February 16; doing a segment on Phalaenopsis general care.
Everyone please tune in or set your DVRs to record.

Our Meeting Schedule has been updated so visit that page on our OOS website and don't forget to read January's minutes before our meeting.
Click on the link below to read January's minutes
http://oosorchids.org/minutes.html
See you soon!
Gabriel
OOS Webmaster

---
---
January 2019
Hello fellow Orchid growers!
I hope everybody had a wonderful time during the Holidays.
As you know our next meeting is this coming Sunday 20th at 1:00 pm.
I heard that we might get bad weather all weekend.. but it's Oklahoma, so who knows, right?!
So I suggest y'all stay tuned and check your email the day before our meeting just in case that our OOS officers decide to cancel our meeting.
Here you have the Monthly check list for January and February from the American Orchid Society's website.
Visit the AOS website, there's a lot of great information you can read there.
http://www.aos.org/orchids/seasonal-orchid-care/january-february-checklist.aspx
Our friend Brian Truong sent me a few pictures of his beautiful orchids in bloom and asked me to share them with you all.
Aren't they beautiful?
Hope to see you soon!
Gabriel.
---
---
November 2018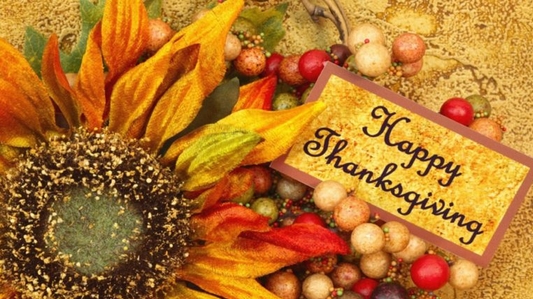 I woke up Monday morning and noticed that all of a sudden Fall was over. I looked outside my window and my yard was covered with snow..
Hello everyone!
I hope everybody is doing well and I hope that all your cool growing orchids are getting happier and maybe ready to bloom.
Here you have a link to visit the AOS Orchid Care "Monthly Checklist for November and December" http://www.aos.org/orchids/seasonal-orchid-care/november-december-checklist.aspx.

This month we are doing our annual Greenhouse Tour visiting Gerry Holland's greenhouse at 1:00 pm then we need to drive to Johnita's home where we are having our November business meeting.
We are encouraged to bring a dish for our potluck meal before our meeting where we are going to vote for next year's officers and choose our favorite poster for next year's Orchid Show
and Sale.
I'm not sure if we are going to have a raffle or plants to sell but you can bring your plants for Show and Tell.
I hope to see you all next Sunday!

Gabriel Guerrero-Savage
OOS Webmaster
---
---

October 2018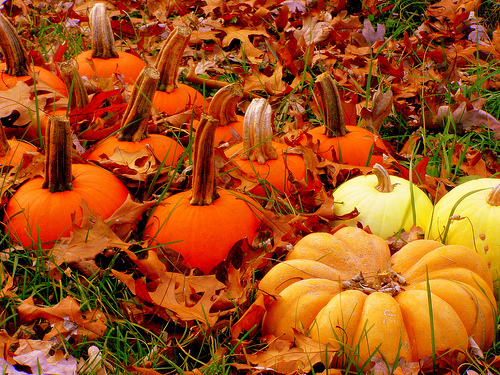 Hello fellow orchid enthusiast!
Not long ago I got surprised by a cold front and found myself bringing all my outside orchids in in the middle of the night, now some of them are in my utility room where they get some west afternoon sunlight; most of them are my Dendrobiums Nobile and Dendrobium aggregatum. I stopped watering them, and I'm also keeping the temperature low hoping to trigger their blooming spikes like it did last year.
Daylight length it's very important for a lot of orchids, so be aware of different light sources. Outside or inside our homes, light sources can affect our orchids' natural blooming cycle.
At this point we can also start watering and fertilizing our orchids less often than we do during the time when they're actively growing.

This month for our Green Growers and Presentation Manuel Aybar will be talking about "Dendrobiums and Dendrobium Culture"

** Manuel Aybar has been growing orchids for more than 20 years and the genus that got him started was Dendrobium in which he specializes (phalaenopsis type).
He is an accredited judge of the American Orchid Society's Judging program and member of AOS since 1997, member of the Greater North Texas Orchid Society since 2000 and affiliated to the Southwest Regional Orchid Growers Association (SWROGA) where he also serves as the webmaster of the website.
Manuel Aybar is originally from the Dominican Republic and He works in the Technology Industry.

Sounds like we're having a very interesting meeting!
I hope to see you all this coming sunday 21st at 1:00 pm and remember that we're meeting in the small room number one.

Gabriel
OOS Web Master
---
---
September 2018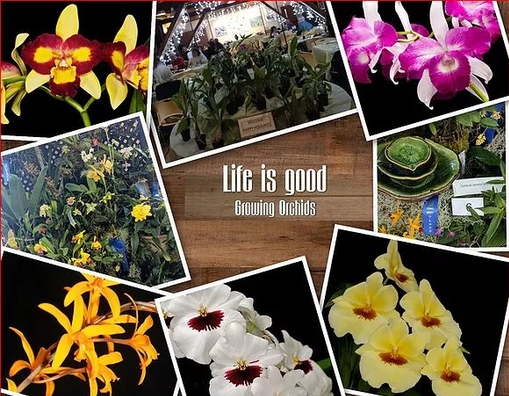 September is a month of changes, it starts the end of the summer growth season and we start hoping that we'll see some fall blooms.
Some orchids need cool temperatures, like the phalaenopsis, and others like the cattleyas that need shorter days in order to start growing their spikes. so don't forget to provide them with what they need and you will be rewarded with beautiful blooms!
For this month's Green Growers we're having Fred Clarke talking about "Catasetinae Species and their Cultivation"
and for the presentation he will talk about "Cycnoches, Mormodes, Catasetum Recent Trends"
Mr Clarke will bring pre-ordered and extra plants to sell.

Also, we are having visitors from Tulsa, OK. and Mr. Jack Heflin president of the Tulsa Orchid Society will bring Kiwi bark, New Zealand long stranded sphagnum moss and cedar baskets to sell.

Don't forget that our meeting will be in room number one, not in the big exhibition room were we were meeting until last month. We start at 1:00 pm but there's a big event/party in the exhibition room and you might need extra time to find parking space, so make sure you get there earlier.
See you soon!

Gabriel
OOS Web Master



---
---

Happy 4th of July!!



Hello Everyone!
High temperatures are not very comfortable for us. but so good for our orchids! and that means that a lot of them are actively growing, right?!
woohoo..! heat and humidity! :D
Now it's time to meet again my friends, and this month for Green Growers we will be watching the AOS video
"Diseases of Orchids Part 1" and for the main program, Carolyn McCabe will be talking about Vandaceous orchids on her presentation called "What's Up with Vandas".
See you soon!
Gabriel
OOS Webmaster.


---
---

Oklahoma Orchid Society Newsletter
March 2018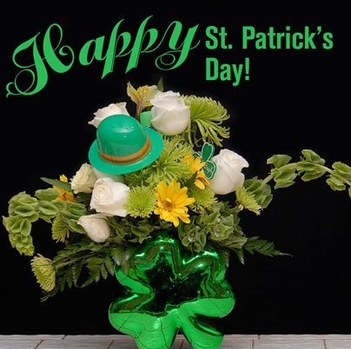 Hello orchid enthusiasts! I hope everyone is doing great.
Spring is here, daffodils and hyacinths are already putting up a show, flowering trees are waking up as well.. and at this time of the year, I know that a lot of us have beautiful Phalaenopsis orchids blooming in our homes and/or greenhouses. Aren't you excited about our next show? and it's almost here! Well. less than two months away from today.
Our next meeting is this coming Sunday 18th at 1:00 pm at the Will Rogers Garden Exhibition Center.
For our Green Growers we will have a power point presentation about "Equitant Oncidium Species" and Bill Parker will do the presentation "Growing Equitant Oncidiums - Tolumnias"
Don't forget that you can watch videos from some of our past meetings!
Go to the menu bar, above this page's window, and click on the last tab called "Presentation Videos"
Have a nice rest of the week and I hope to see you all soon!
Gabriel
OOS Webmaster.
---
---
February 2018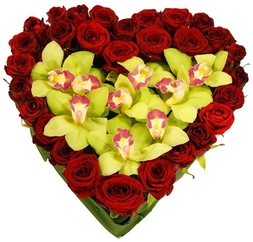 Happy Valentine's Day everyone!

We had great weather for Valentine's Day, so I hope you all had a lovely day with your spouses/significant others, friends and family.
For our February's meeting we will be watching a webinar from the American Orchid Society, followed by a panel discussion with Brian, Burrel, Lowell and Bill. This is a great opportunity to ask our panelists any questions you have about orchid culture, diseases, etc.
Suggestion: Make a list with all your questions, that way you don't forget what your questions are by the time we meet this coming Sunday.
Feb. 18th 1:00 pm at the Will Rogers Garden Exhibition Center.
See you soon!
Gabriel.
OOS Webmaster
---
---

January 2018
Well, the holidays are over and I hope everybody had a good time!
Our first meeting of 2018 will be on Sunday 21st at 1:00 O'clock.
We will be watching the PBS documentary "Orchids Behaving Badly". the video will start at 1:00 sharp, so try to be a little early.

March's Picture Submission
No ID Miniature green Cymbidium
By Gabriel Guerrero-Savage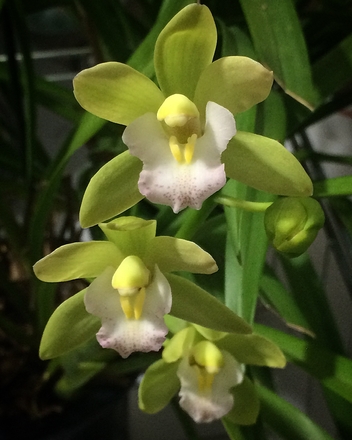 All members are invited to submit pictures of their orchids in bloom
If you want a picture featured on our newsletter please email it to me to: khayael@live.com